About
---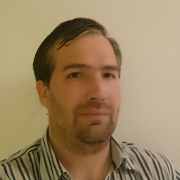 Thomas Gratier is a GIS consultant who provides web development, consulting, and training services in Nantes, France and can work remotely worldwide.
In 2014, Thomas Gratier created WebGeoDataVore to provide organisations with tailored GIS solutions using the latest technology and expertise available on the market. His strong background in planning and geography, give him an edge to adapt to your specific needs such as risk management, water management, environmental issues, commercial and strategic urbanism, transports, and, economic and sustainable development.
Prior to this, he was employed on various Geospatial Technology projects for 12 years. He has worked for public authorities on water and flood risk prevention and management, various private consultancies in urban planning developing web mapping solutions, and multinational company CapGemini's GIS Division in France.
He is an open source advocate and a charter member of The Open Source Geospatial Foundation (OSGeo). He is involved in writing French translations for open source geospatial projects, such as MapServer and Zoo Project. With like-minded professionals, he contributes to the weekly geospatial news updates at Geotribu.
He is the main co-author of the book "OpenLayers 3: Beginner's Guide" at Packt Publishing. For more information and to find out how WebGeoDataVore can help you, please visit LinkedIn or contact Thomas Gratier on +33 6 66 168 163 or contact(at)webgeodatavore.com
---